---
Econo-Heat High Temperature Furnaces
---
Aremco's Econo-Heat™ Furnaces are offered in standard sizes from 0.5 to 7.5 cubic feet for applications to 2350 °F. All furnaces are ruggedly constructed and energy efficient, and a wide range of temperature controls are offered for every type of use. Custom features and sizes are also available upon request.
Download Specs
Request Quote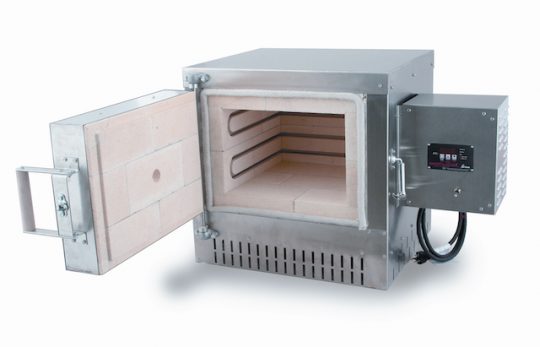 ---
2927
8.50" x 9.00" x 8.75"
---
2928
13.00" x 13.50" x 8.75"
---
2929
22.00" x 22.00" x 13.50"
---
2930
15.00" x 18.00" x 15.00"
---
2931
17.00" x 17.00" x 20.00"
---
2932
21.50" x 21.50" x 24.50"
---
All furnaces are built with 3″ premium insulating firebrick and 1″ fiber board to permit rapid firing.
Elements are protected in dropped recessed side wall grooves to provide even heating, longer life, and easy replacement.
Outer shells are constructed using stainless steel to improve the casing resistance to high temperatures.
Front-loading and top-loading door styles are offered.
Alternate power requirements for domestic and international use are easily accommodated.
Replacement elements are available on a just-in-time basis.
All models are built with a standard multi-step temperature controller.
Ash Determinations
Assaying
Tempering
Hardening
Heat Treating
Glass Annealing
Melting
Fusions
Dry Precipitates
Curing Plastics
Thermal Cycling
Carbon & Sulphur Tests
Cement Tests
Glass & Enamel Tests
Jominy Hardness Tests
Petroleum Tests
Powder Metallurgy
Thermocouple Standardization
Ceramic Tests
Ignitions