---
High-Temperature Potting: Key Electrical Applications
November 17, 2021
---
Various high-power electronic assemblies require enhanced thermal properties to ensure continuous operation at process temperatures for their full product life cycle. This is typically achieved through potting, whereby the electrical enclosure is filled with a curable high-temperature epoxy or silicone-based compounds. High-temperature potting exceeds the application needs of traditional pots and subsequently requires more robust […]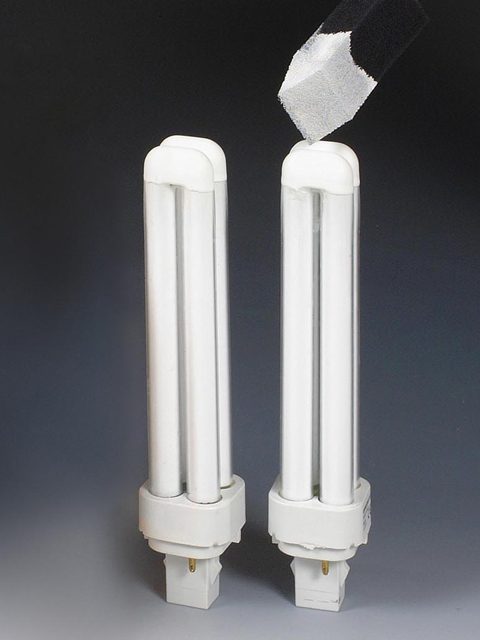 ---
Various high-power electronic assemblies require enhanced thermal properties to ensure continuous operation at process temperatures for their full product life cycle. This is typically achieved through potting, whereby the electrical enclosure is filled with a curable high-temperature epoxy or silicone-based compounds. High-temperature potting exceeds the application needs of traditional pots and subsequently requires more robust casting materials than conventional resins.
High-temperature casting materials typically use ceramic fillers like aluminium oxide (Al2O3) or silicon carbide (SiC) with a choice of binders to elevate the temperature limit of critical electronic assemblies to refractory levels. So, which applications call for high-temperature potting materials?
Potting Ballast Resistors
A ballast resistor is an electrical element used to prevent over-current faults by increasing resistance in tandem with increasing current above a setpoint. Non-potted resistors are used in certain applications (car ignitions, fluorescent lighting, etc.), but it is usually  preferrable to cast ballast in high-temperature materials to reduce faults associated with overheating
Casting Cartridge Heaters
A cartridge heater is a tubular element which is typically inserted into a drilled hole to heat components from within. They comprise a ceramic core wound with a resistance coil and encased in a metallic sheath which radially disperses heat. High-temperature potting compounds are routinely used to enhance heat dissipation and to protect sensitive electronics from moisture ingress within the protective sheath.
Potting Electrical Feedthroughs
An electrical feedthrough is a metal-ceramic joint which allows circuitry to run through hermetic chambers. These connection flanges must be leak-tight, often to ultra-high vacuum (UHV) specifications, so feedthroughs—whether D-Sub, coaxial, or some other configuration—must be potted to guarantee hermetic performance at operating pressures.
Casting Halogen Lamps
Halogen lamps use tungsten filaments to generate light via incandescence when an electrical current is applied. The filament is contained in a quartz capsule which is filled with a small volume of halogen dispersed in an inert carrier gas. Although the halogen cycle produces much more efficient artificial light than conventional incandescent bulbs, halogen lamps produce tremendous amounts of heat, so the self-contained circuitry housed in the metal cap should be potted with high-temperature casting materials.
Potting Infrared Heaters
Infrared heaters generate heat typically using an emitter bank composed of metal wire heating elements, multiple incandescent bulbs, or ceramic heaters. Regardless of the configuration, all infrared heaters naturally operate at extremely high filament temperatures as they are continuously converting electrical energy into radiant heat on the infrared spectrum. Ceramic potting materials are subsequently employed to protect the power assembly from overheating and failure.
High-Temperature Potting Materials from Aremco
The Aremco CeramacastTM product line is one of the most expansive ranges of ceramic-based high-temperature potting materials on the market with a selection of coarse, medium, and fine-grain ceramic casting systems. Browse our full range of high-temperature potting and casting materials to learn more about our key product highlights and how CeramacastTM systems are routinely deployed for critical electronic applications.