---
Aremco-Seal 529 High Temperature Sealant Now Available
August 9, 2013
---
Aremco-Seal™ 529, a new high temperature, optically clear, silicone sealant and conformal coating developed by Aremco Products, Inc., is now used to insulate a wide variety of components and substrates used in electrical and electronic applications to 600 °F.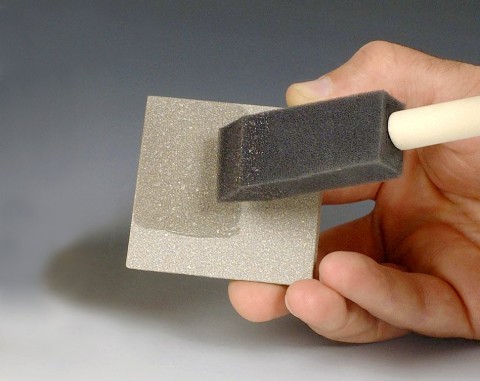 ---
Aremco-Seal™ 529 is an advanced, single part, optically clear, silicone coating for use in applications to 600 °F. Throughout this temperature range, Aremco-Seal™ 529 is optically stable, non-crazing, and impermeable to moisture. It is also resistant to a wide range of chemicals and provides a high dielectric strength of 350 volts/mil.
Aremco-Seal™ 529 is ideal for sealing microelectronic substrates, printed circuit boards, electrical connectors, and pyrolitically deposited films. It is also suitable for sealing ceramic filled cartridge heaters and high power resistors. Aremco-Seal™ 529 is highly effective at stabilizing the electrical resistance values against changes induced by atmospheric conditions.
Aremco-Seal™ 529 is a low viscosity formulation (100-300 cP), easily applied by brush, roller or spray equipment. Aremco-Seal™ air dries in 15 minutes and cures fully in 30-60 minutes at 450-500 °F to a hard durable finish. It is provided from stock in standard pint, quart, and gallon containers.
Please contact Aremco's Technical Sales Department for more information about this advanced product.